Connect with your social network account
Good evening everyone!

Let me come to you because I have a problems with VOG. Indeed, after downloading the add-on, I connect. Then I head for the show that interests me (10X10) but when I click on the link 10X10 tournament, he asks me to choose a destination file, so I selected one, but then when I click "next", it nothing happens and everything gets stuck. I am annoyed.

Have you encountered this trouble?

Thank you in advance for your help and wish you a good evening.

Oscar !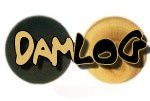 http://oslog0301.wix.com/damlog1
---
Posts: 666
Joined: Sun Oct 26, 2003 21:50
Real name: Martijn van Gortel
Location: Sittard
Contact:
Hello Oscar,
I got this problem once too. I've sent a mail to VOG and they replied following to me:
Please try the following: Please add Vog to trusted sites, open yourInternet Explorer browser and go to menu Tools / Internet Options /Security and add http://www.vogclub.com to trusted sites.

Next: open Control Panel and at the top of the window you will seethe Search Bar option, type in UAC in there, It will then show linkfor "UserAccount Controls". Click on that - in new window clear check box andpress ok. It will ask for reboot. After that you will be able toinstall Vog.

PLEASE TAKE NOTE HERE:We recommend not to use the "PROGRAM FILES" folder to install Vog to, itwould be better to create a new folder in C: drive or any non system folders.

When Vog is installed on your computer and you are able to enter toVog, it is requiredthat you check *User Account Controls* back to ON. This is needed forVista security work.
Hopefully it will work out.
By the way, did you receive our t-shirt?
Kind regards,
Martijn van Gortel
---
Posts: 1640
Joined: Mon Jan 20, 2003 16:13
Location: Haarlem, The Netherlands
Dear Oscar and Martijn,
You are on the wrong server. Please check out
http://draughtsserver.kndb.nl
.
In the evening always people online. Still in development and very small, but it's
coming! And dedicated to 10x10 draughts and ambitions that go much further
than anything like VOG or Playok. So please have a look and be part of this new
development made possible by Roel Langendam.
Have a good night,
Marcel
Nu: 18.200 DamZ! DamSets. Doel: 100.000 DamZ! DamSets voor 31-12-2020. Doe mee met 1, 10 of 100 DamZ! DamSets. De strategie is onbeperkt schaalbaar. Prijs 3 euro. Minimum 20 sets, met club of vrienden snel besteld via marcelkosters@gmail.com.
---
Thank you very much Martin, now it seems to work. Yes I received the T-shirt and I thank you.

Thank you also for the link, Marcel Kosters, I would go for a ride on this site to check it out!

Good evening to you.

Oscar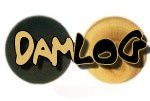 http://oslog0301.wix.com/damlog1
---
Hello, I come to you, because it does not work. when I go into the living room, it completes the download and to restart the computer. the only problem is that it makes me every time he asks to reboot every time. I'm Confused.

Thank you in advance

Oscar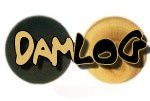 http://oslog0301.wix.com/damlog1
---