Met z'n allen naar een Nederlandse bar, de Camel, tevens sponsor.
Keurige nieuwe zaak met goede toiletten, op de grens van Pattaya en Jomtien bij de 'Flintstonesboog' (voor de ingewijden).
Be laat zien hoe je een aanvalletje moet opzetten.
Leuke, niet zo moeilijke huiskamervraag: wat waren de openingszetten tot nog toe in deze partij?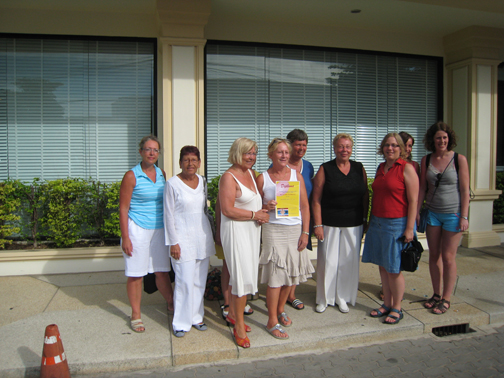 De spelersvrouwen hebben elkaar gevonden, op het terras buiten de speelzaal.
Leo Peters wil het toch nog even goed uitrekenen allemaal.
Evert v.d. Pol tegen Sander Spaans
Peter Blok won verrassend van Be Eggens
Tsjizjow won overtuigend van Sjtsjocholjew en gaat nu onbedreigd op de toernooizege af.